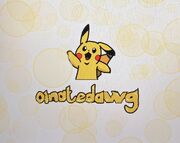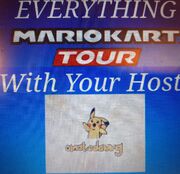 About Me.

[

]
Nathan K. (Born: June 1st, 2002 [age 19]. From: Seoul, South Korea), also known as 01natedawg, is an American YouTuber who is known for vlogging content like Pokémon theme covers, NASCAR Videos, Twitch Stream Videos, and random videos. His main channel also includes some gaming content. He currently runs two YouTube channels, currently resides in a small town in Wisconsin, and is also a Twitch Streamer.
01natedawg's Channel Description.

[

]
This channel is used mostly for vlogging content, random videos, Pokémon Theme Covers, NASCAR videos, shorts and a little bit of gaming. This channel was used as a replacement to his very first channel which was run by a school account, which was removed. As of April 29th, 2022, the channel currently has 22 subscribers. The intro screen was made using Google Slides. The intro instrumental for this channel started out as Pokémon Advanced Challenge: This Dream Instrumental, and the outro instrumental started as Pokémon Master Quest Instrumental. Later in the channel, the intro changed to Pokémon Advanced Battle Instrumental, and the outro changed to Pokémon XYZ: Stand Tall Instrumental. Currently, he decided to randomly choose a piece of soundtrack from the Mario Kart Series for the intro screen. He no longer does an instrumental outro because they take time, and failure to film it properly would make him restart an entire video. The first profile picture was drawn by himself, but his second one was drawn by (Mr.Ghostd (Ian) on Discord. The channel's videos were all given closed captioning, but some of the longer videos weren't given closed captioning due to length of the video and how stupid YouTube closed captioning is with words. The funniest phrase from automatic closed captioning was from his video "Huge Pokémon Intro Covers". The song title was Pokémon Johto League Champions: Born to be a Winner. The original lyrics are "With courage I will face", but it thought he said "With courage elephants." He has no clue how it picked up elephants.
Everything Mario Kart Tour's Channel Description.

[

]
This channel is used to explain the variety of updates in the mobile Nintendo game: Mario Kart Tour. These updates include: Version updates, new characters, new tracks, new items, and new tours. As of May 13th, 2022, the channel currently has 21 subscribers. The channel was created, filmed, edited, and hosted by 01natedawg. On May 16th, 2021, an application for the team was created and two people have filled it out and are part of the team. Like his main channel, the first intro was made using Google Slides. The intro music for this channel is Mario Kart 64: Title Screen Instrumental. On Episode 4, the second intro's instrumental was changed to GBA: Mario Kart Super Circuit: Snow Land. This was the only time the instrumental was changed. The reason behind that is, the video was filmed on Christmas Day. Snow Land is a snow course, so the instrumental will have traditional winter music, which is why it was chosen however, the videos afterwards went back to the Mario Kart 64: Title Screen Instrumental. His third intro still uses the same instrumental, but it uses clips from Episodes 6, 8, and 10, but at the end of the three clips, it shows the original text that was used for the old intro. He scrapped it due to hazards for sensitive viewers, so he made a newer intro. The clips used for this intro were used from Episodes 8, 10, and 13. The fifth intro used the same scenes from the fourth intro, but the instrumental was extended to allow the beginning of the instrumental to play. On July 28th, 2021, an updated sixth intro was then made adding a Starting Soon textbox. This formerly served as the current intro for the channel, starting from EP35. On February 16th, 2022, A seventh intro was made. The intro kept the Mario Kart 64: Title Screen Instrumental, while adding Mario's famous "Welcome to Mario Kart". The scenes used were from Episodes 10, 58, 60, and 64. This is also the first intro to include a pipe pull from the series. This intro started on EP65 and will serve as the current intro for the series. The channel has a custom outro. It is used with a drawing utensil that is used on phone screen recorders. The instrumental of said outro started with Mario Kart 64's Rainbow Road. Starting from EP53, 01natedawg decided to do a revised outro. This outro was done with a custom script, and the instrumental was Mario Kart Tour: Merry Mountain. This will be used during the Winter months. On April 20th, 2022, a revised outro was made to be used during the spring/summer months. It uses the same exact script, but the instrumental changed to Mario Kart Tour: Tokyo Blur. This outro started in EP74 and will continue until the winter months. In the channel introduction video (Everything Mario Kart Tour EP0), a fake audience applause was used after the intro music. The first video was filmed on December 14th, 2020 titled: Everything Mario Kart Tour EP1 (Rosalina Tour), which came out before the channel introduction. In the description of each episode, you'll see this message, "⚠️ SPOILERS: YOU HAVE BEEN WARNED ⚠️". The reason behind this is because the channel is supposed to show everyone what to expect for the next tour/update, so there will be major spoilers. Videos are recorded when the updates, or the next tour is leaked in game. The days of the week these videos are filmed are as follows. Every leaked tour reaction is done every 2nd and 4th Friday of the month and every play-through tour reaction is done every 1st and 3rd Wednesday of the month. Version updates will be filmed whenever they come out. Also, keep an eye out for random videos during a specific week.
Twitch.

[

]
01natedawg is a full time Twitch streamer. He started streaming on September 6th, 2020. His Twitch channel can be found at https://twitch.tv/01natedawg. He started his Twitch career because to him, 2020 was seen as a tough time that people went through, so he thought that he could entertain and make viewers happy enough that they forget the terrible things 2020 has done to them. His first stream was a NBA 2K12 stream, which happened to be the stream that gained the most viewers. As of April 28th, 2022, he currently has 41 Followers. He records his streams with his Samsung Galaxy A51 mobile phone. He will also log onto his computer, open the stream, and read chat off of it however, this idea was trashed because of the various sound and audio cutoffs that happen in the video. He is a Nintendo and a variety Streamer. The games he plays on Twitch currently are Mario Kart Wii CTGP, Wii Sports, Mario Kart 8 Deluxe, Super Mario Maker 2, New Super Mario Bros U Deluxe, Super Mario 3D All Stars, NASCAR Heat 5, and Pokémon Legends: Arceus. He has a tendency to rage uncontrollably at Nintendo games constantly screwing him up. He dropped NBA 2K12, NBA 2K17, and Minecraft XBOX 360 from his game list due to it being outdated and boring. His main goal right now is to achieve the Affiliate status. His channel layout, panels, offline screen, and profile picture were all created by him during his 7th hour study hall. His chat rules are 24 rules long but the first 22 of them are the most important. They also include the consequence that comes with them.
01natedawg's Friends.

[

]
01natedawg currently only chats with 15 people on Discord, In their free time, the 15 individuals enjoy making YouTube videos, Stream on Twitch, Play Minecraft, and Gaming. Only Natedawg19, Akay4, berry, Fame, glaciesdraco, ChildChip, Gaming Turtle and I used to play Among Us, which is something we really enjoy doing. Of the 15 individuals, Natedawg19 was the very first friend on Discord with CHIMKIN being the most recent.
Natedawg19 (Nate)
Akay4
Fame
berry
glaciesdraco
ChildChip (Brian)
Gaming Turtle (Sam)
CHIMKIN
Mr.Ghostd (Ian)
BabyGoat: (Lucas AKA Fredrick)
Reapers (Connor)
not Zamin
Mr H4DL3SS YT (Noah)
Eljeph.
The Origin of Natedawg's Username.

[

]
The name Natedawg was a nickname giving to him by a couple of his high school friends since 9th grade. He jokingly said that he wanted to trademark the name only to him, and that he would legally change his name to Natedawg. The 01 was implemented because on Twitch, he started out as 1natedawg, then changed his name to something else however, when he changed it back, 1natedawg turned out to be taken, so he improvised by putting 01natedawg, which resulted him in changing his username on all his websites (Twitter, Facebook, Discord, Speedrun.com, Twitch, Hover.gg and YouTube) to 01natedawg.
O1natedawg's List of Clone Troopers.

[

]
On August 3rd, 2021, 01natedawg created a list of Lego Clone Troopers that he has. You can access this page by clicking the word link.
Youtubers and Twitch Streamers 01natedawg Watches.

[

]
When 01natedawg isn't streaming or recording, you can expect him to be lurking on Twitch, YouTube, Twitter, or Discord. On Twitch, he only watches 32 streamers. The 32 streamers he watches on Twitch are: cheemkeen, childchip, cjya, Codysaurus, Dangers, DanTDM, DGR_Dave, Dolphin__Lord, EricVanWilderman, Fir_, hadleyele, HighRy, joedun, Kate, ME3DaShovel, moss_moth_, mr_he4dl3ss, Natedawg19_, NMeade, Phant_tv, Phillie, Pirauxide, Plushel, poofesure, raysfire, Slade, SmallAnt, Techie__, TheSpektrelive, TWD98, Wyskers_, and xJasonPlays. On YouTube, he watches: Allen Tsai, Alonzo Lerone, Azzyland, Bathaniel Nandy, Bentellect, Bobby Moore Facts, Brennan Taylor, BrentTV, Brooks Holt, Cam Casey, CheekyBoyos, cjya, ClawBoss, Cold Ones, COMEDY TIKTOK, CoralFish12g, Crainer, CreepyProduce, cs188, DannyBPlays, DanTDM, Daniel Thrasher, DaThings, Daym Drops, DGR, Dope or Nope, DougDoug, Dream, Drivr3joe, Dude Perfect, Elton McFall AKA Retroolschool, Eric Estepp, Everything Mario Kart Tour, FaZe Rug, Fir VODS, Gas Station Encounters, gladJonas, HendrickChase9, Houston Jones, Icycol, Iggy Fresh, IamMoBo, Jack Neel, Jacksepticeye, Jelly, Jordan, JoshLilj, KallmeKris, Killysunt, King Ringsting, Louis Levanti, Luke Davidson, MandJTV, MandJTV Plays, MandRproductions, Mankalor, Markiplier, maxmoefoePokemon, Mayro, ME3DaShovel, Michael Mrucz, Miss Hood's School Bus Life, MrBeast, MrWright, NASCAR, NASCAR on FOX, Natedawg19, Nathaniel Bandy, PokeMEN7, PokeMEN7 Plays, PewDiePie, Phoenix SC, Poofesure, Rick Smith, Jr., RobertIDK, Scott Cramer, Sebastiank22Shorts, SimplyFir, slogo, SpitBrix, Steveslife, SteveTerreberry, Tanman, TheAuraGuardian, The Bentist, THEMAJESTIRIUM1, TheSpektre, TikTok palace, TikTokWolf, TrainBoy, Troydan, TWD98, twistedtranslations, watchyourhaircut, and zachbealetv.
Travel Information.

[

]
O1natedawg hasn't traveled out of the United States however, he has traveled to 19/49 U.S. States (Excluding Wisconsin). As of April 1st, 2022, he has traveled to Texas, Arizona, Florida, Illinois, Minnesota, South Dakota, Maryland, Virginia, Michigan, Iowa, Missouri, Kansas, Nebraska, Tennessee, Mississippi, Alabama, Georgia, Kentucky, and Indiana
Employment.

[

]
01natedawg currently works at 2 locations.
Idlewile Inn: Saint Cloud, WI: Dishwasher since April 17, 2018. (Resigned June 23rd, 2021)
Walmart: Chilton, WI: Cashier since May 24th, 2021.
Why Pikachu?

[

]
This question will probably be asked at some point, but why did he choose Pikachu as his favorite Pokémon instead of one of the other 897 Pokémon, The only reasonable answer is that when you ask someone "Name the first Pokémon that comes to mind on Ash's team". Although most people know that Caterpie was Ash's first caught Pokémon, but Pikachu was given to Ash. With Ash and Pikachu being the main protagonists and Pikachu getting WAY more screen-time than the other characters and Pokémon, It was really easy to fall in love with Pikachu. He explained it more clearly in a recent video.
Favorites.

[

]
Favorite Food: BBQ Ribs.
Favorite Color: Blue.
Favorite Games: Mario Kart(s) DS, 7, Wii, 8 Deluxe, and Tour, Super Mario Maker 2, Among Us, Oregon Trail II, Call of Duty Mobile, and Pokémon Legends: Arceus.
Favorite Word: Heck.
Favorite Numbers: 1 and 01.
Favorite Hobbies: Streaming, Recording videos, Gaming, Drawing, Card Throwing, Shopping, Singing and Sightseeing.
Favorite Subject: Math.
Favorite Pet: Cats and Rabbits.
Favorite Actors: Tom Hanks, and Dee Bradley Baker.
Favorite Celebrity: Gordon Ramsey.
Favorite TV shows: 9-1-1, 9-1-1 Lone Star, Pokémon, Star Wars: The Clone Wars, Star Wars: The Bad Batch, Netflix's: The Crew, Squid Game (오징어 게임), Chicago Fire, and Chicago PD.
Favorite Movie: Ironically, Paw Patrol: The Movie. [DON'T ASK WHY]
Favorite Song(s): Hey Mickey, Come On Eileen, and Rio.
Favorite Cartoon: Pokémon.
Favorite Cartoon Character: Pikachu.
Favorite Quote: PIIIIIIIIIIIKAAAAAAACHUUUUUUUUUUUU! - Pokémon.
Favorite Personal Quote: EAT MY BULLETS BITCH! - 01natedawg when he plays Call of Duty Mobile.
Favorite Star Wars Character: EVERY SINGLE CLONE TROOPER IN EXISTENCE! (Before Order 66).
Favorite Twitch Streamers: Fir_, Dolphin__Lord, Codysaurus and Pirauxide.
Most Favorite YouTuber: DGR.
Favorite Orchestra(s): Nintendo, John Williams the London Symphony Orchestra, and the Trans-Siberian Orchestra.
Favorite Christmas Songs: Feliz Navidad by José Feliciano, Do They Know It's Christmas Time at All? by Band-Aid, and All I Want For Christmas Is You by Mariah Carey.
Favorite "Sports": NASCAR, and Bowling. (These don't count as sports, he actually hates sports)
Dislikes.

[

]
Sports/Athletics.
Guns.
Loud noises.
Thunderstorms.
Video games screwing him up.
Things not working as it is intended to do.
No Wi-Fi.
Exercising.
Snow.
Losing my voice.
Reading.
Dogs.
Heights.
Death.
Needles.
His parents interrupting him on stream or while recording.
The song "It's Beginning to Look a lot Like Christmas" as he jokingly states that it makes him want to thumbtack himself to a wall.
The bullshit that happens on New Super Mario Bros U Deluxe.
Followers/Subscribers Chart.
[
]
Here is a chart of how many followers/subscribers 01natedawg has. Updated 05/13/22 @ 15:21

| Website Name. | Followers/Subscribers. |
| --- | --- |
| Twitch. | 41 Followers. |
| 01natedawg (YT). | 22 Subscribers. |
| Everything Mario Kart Tour (YT). | 21 Subscribers. |
| Twitter. | 56 Followers. |
| Hover. | 15 Followers. |
Speedruns.
[
]
This table shows you every speedrun I have done.
Trivia.

[

]
He was born in Seoul, South Korea, even though he doesn't speak Korean due to being taught English when he grew up. He also has no Korean traits.
He was inspired to start a YouTube and Twitch career from watching many YouTubers, and Twitch streamers.
On his original channel, he never announces when his next video is because he likes to make it a surprise however, on December 30th, 2020, he announced on stream that he would record a video reflecting his moments of 2020 on the morning of New Years Eve. Also, he will only announce when the next video is on his second channel.
He records, and streams with a Samsung Galaxy A51 Android Phone.
The Samsung A51 has a built in screen recorder, which is the one thing he ever wanted on a mobile phone.
Because he won't have the school owned computer forever, he is trying to save money for a personal computer.
He only uses Twitter and Discord for social media.
He enjoys listening to music from Nintendo including Mario Kart, Pokémon, and other video games from the Mario series. He also enjoys the soundtrack from Sonic's 1-3, and Cuphead.
He is a DIEHARD Pikachu Lover.
Natedawg19 was his first subscriber on both his YouTube channels, and his first Moderator, and follower on Twitch.
The font for 01natedawg was generated using a website called fontmeme.com, and used a Pokémon font style.
He only uses Amazon to do online shopping for toys.
He only enjoys soda (mostly MTN Dew, Sierra Mist, Sunkist, Sprite, 7Up, Squirt, Coca Cola, Dr. Pepper, and Pepsi).
He is on a quest to drink EVERY flavor of MTN Dew (Excluding Kickstart). As of May 2022, he has had the flavors Code Red, Live Wire, Baja Blast, White Out, Game Blast (Citrus-Cherry), Merry Mash Up, Original, Liberty Brew, Voltage, ICE (Lemon-Lime), Major Melon, Frostbite, Dew.S.A, Baja Flash, Baja Punch, Voodew Mystery Flavor, GINGERBREAD SNAP'D, Spark, and Flamin' Hot.
He LOVES ONLY DARK CHOCOLATE.
He has a huge interest in Cars, Trucks, and School buses.
He has Autism, and Asperger's, but does really well not to show it on stream or while recording.
Before making an actual Twitch and YouTube channel, he started out by pretending to record and stream video game content. No wonder he is a pro at this stuff.
Even though he is a Wisconsinite, he has an interest in the FDNY, the NYPD, and the NYC CORRECTIONS Departments.
He had his wisdom teeth removed on New Years Eve, 2019.
He passed his first road test on December 17th, 2020 on his first attempt.
As of September 16th, 2020, the 3DS was pronounced as a dead handheld device, but it is still one of his favorite possessions.
As of June 28th, 2021, he owns a DSi (D-PAD broke, but still works), a 2DS (Still works but inserting a game cartridge shuts off the system completely), a New 2DSXL (Still works but is wearing out and HAS a broken screen), a Wii (Still works), an XBOX 360 (Still works), a Switch (New as of December 25th, 2020), a Samsung Galaxy A10e (New since December 15th, 2020), a Samsung A51 (New since January 16th, 2021) and a MSI Gaming Laptop (New since June 28th, 2021).
He has never raged/swear uncontrollably on stream until January 6th, 2020 (His 4th month of live streaming), where he deleted the entire stream due to intense raging and swearing.
He has never screamed on stream before until January 25th, 2021. He was going for a perfect game on Wii Sports Bowling, and after many attempts, he opened the basement door that leads outside and screamed in anger.
He fears death because of a nightmare he encountered. Supposedly at 18, he died mysteriously, and as entering heaven, he lost everything he loved and owned. He now is afraid of this for when his time on Earth ends. This caused him to tell people not to joke about death as it scares him more than anything.
He revealed on Discord that Call of Duty Mobile was his 2021 "Most Addicting Game."
Both of his channels each had one collaboration video.
He has only collaborated once on stream, and that was cybernight_56. They were playing Super Mario Maker 2 CO-OP.
My Websites.

[

]
Discord: https://discord.com/channels/757362083884171326/757362084437688382.
Twitch: https://www.twitch.tv/01natedawg.
Twitter: https://twitter.com/Nathan19829063.
Hover: https://hover.gg/01natedawg.
Speedrun.com: https://www.speedrun.com/user/01natedawg.
Updated 05/13/2022 @ 15:21